Hair fashion trends in Vietnam today are influenced by major markets such as Europe, Japan or Korea.
Like an accessory or jewelry, hair is considered an important highlight to help shape personal style and complete the overall exterior.
Pham Vu Tung, Marketing Director of CNG Group, said that in Vietnam, the hair industry has a lot of room for development, but this field has not been exploited to its full potential.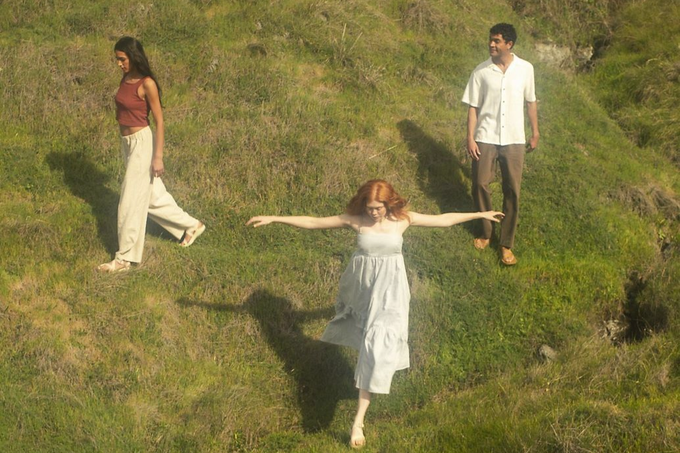 Hair fashion trends in Vietnam today are influenced by major markets such as Europe, Japan or Korea.
Today fashion is not just about clothes. Fashion has become a way of expressing oneself and identity through clothing, accessories, especially hair. In the world, what trend is the hair fashion industry currently developing, sir?
The hair fashion industry in the world is making great strides towards not affecting the surrounding environment and not harming hair health.
Beauty brands are pursuing sustainable and responsible beauty trends, specifically committed to seriously protecting the environment, reducing carbon emissions, using recycled materials and using most extracted products. from nature for raw materials.
During major fashion weeks around the world, hair fashion always goes hand in hand with clothes, shoes and accessories. Fashion trends inspire hair fashion and vice versa.
In the world, hair fashion is very focused, they have academies that train strict and disciplined hair designers. In Vietnam, although it is considered as potential, hair fashion has not yet fully exploited the space, making a mark compared to other fields, sir?
Hair fashion is a very developing industry in Vietnam and has great potential, closely following the world fashion rhythm. Hair fashion trends in Vietnam today are influenced by major markets such as Europe, Japan or Korea.
With about 100 million people, Vietnam currently has more than 10,000 salons, while in Japan with 125 million people there are 257,000 salons.
From there, we can see that the number of salons per thousand people in Japan is more than 20 times higher than in Vietnam, so the potential for the development of the hairdressing industry is greatly appreciated in the near future.
Most of the behind-the-scenes hairdressing in fashion shows of Vietnamese designers such as Adrian Anh Tuan, Do Manh Cuong… are handled by hairdressing teams from professional brands with the participation of stylists. from Vietnam and the world.
In addition, independent hair fashion shows such as Davines Hair Show or TIGI Show also bring new trends, solutions and techniques as well as introduce many new faces of hairstylists to this beauty industry.
While other fashion design disciplines in Vietnam have been well-trained and included in the regular curriculum of many major universities, the training for the hair industry is still small and fragmented. Most of the trainees receive experience from their previous teachers through short courses and then start working.
Recently, a number of Vietnamese academies have linked with foreign academies to train in the hair industry, but they are not comparable to developed countries.
In Japan, hairdressers are required to have a degree and train for 2 to 6 years. Therefore, it is very necessary and useful for the hairdressers to bring new techniques into their training courses from basic to advanced in Vietnam.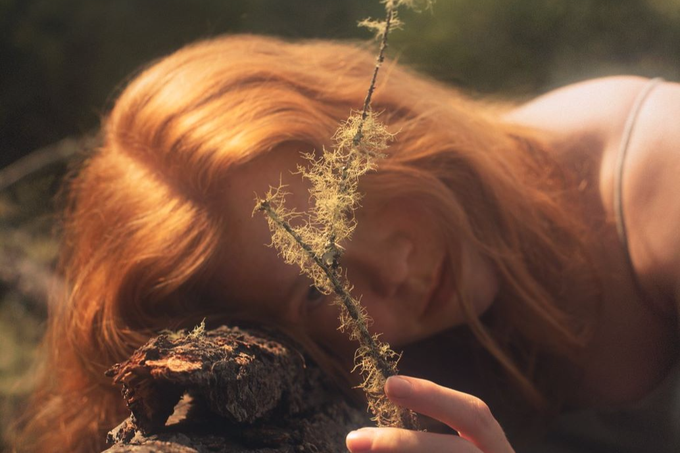 According to experts, beauty brands are pursuing the trend of not affecting the surrounding environment and not harming hair health.
Sir, what are the characteristics of hair fashion compared to other fashion industries such as clothes, accessories,…?
The specificity of the hairdressing industry is related to human health, so it is very necessary to be properly trained.
Health here is both the customer and the hairdresser – who have to work in a chemical environment continuously for a long time. Therefore, products must be safe before creating fashion trends and making people more brilliant.
Two years of Covid-19, how did the hair fashion industry in general and your business itself overcome the epidemic and "revive"?
Beauty in general and hairdressing in particular are essential needs. During the period of social distancing, salons were forced to close, but the business has always been maintained despite difficulties due to changing customer psychology.
Customers don't want to stay in a closed room for too long or sit too close to other customers. Going through a difficult epidemic season, the situation is gradually recovering with the hairdressing industry and we are no exception.
We pursue the trend of sustainable beauty, trying to make the company not the biggest but the best for the community and the beauty industry.
We have small programs with the salon community to raise awareness about environmental protection and ocean protection.
We also strive to bring to the hairdressing community the latest trends in the world.
We also have more balanced, more effective beauty solutions that come from natural, sustainable and affordable ingredients. Sustainable beauty will be the keyword for the beauty industry in the future.
Source: dantri
Picture:pinterest